You've probably seen it posted at our shop, and mentioned online, that we are ASE certified. It is a huge accomplishment and one that we take seriously at Ryan G. Motorworks. But what exactly does it mean, and is it really something you should look for when having someone work on your vehicle? Is it even that important or something required to have?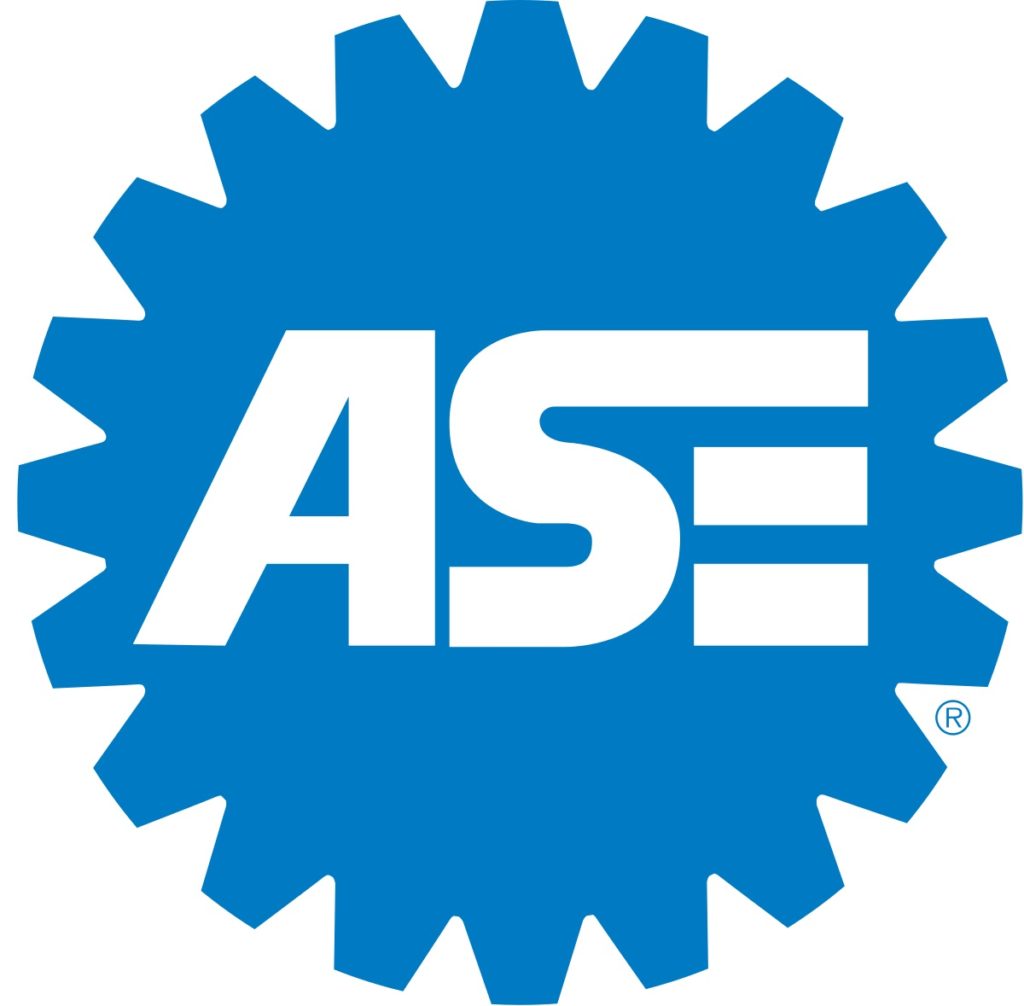 ASE certification is a nationally recognized credential. It certifies that an automotive technician has had the training necessary to complete the jobs needed in the workplace. ASE stands for the National Institute for Automotive Service Excellence. While there are other programs and schooling out there for automotive technicians to obtain a degree or certificate program, ASE-certification is considered the gold standard for testing.
The National Institute for Automotive Service Excellence began in 1972 and is an independent non-profit organization. Their mission has been to improve the quality of workmanship, vehicle repair, and service through the testing and certifying professionals.
What Does One Need To Be A Mechanic?
It might be surprising to learn that the standards for operating or working in an automotive shop aren't that high. In fact, there is no requirement for certification to work in a shop. Many automotive shops will require their technicians to have completed high school and have their diploma, but other than that, not much else. Being ASE certified is optional. So why go through the program to get certified if you don't have to?
Why Mechanics Choose To Get ASE Certified?
As mentioned, it is optional for mechanics to get their certification. But there are tons of reasons and benefits as to why they should. For just the mechanic, having ASE certification gives them a leg up on their competition. When you put head to head a mechanic that has been through the testing to determine they are qualified and have the stamp of approval, over a mechanic that doesn't have the same
To obtain an ASE certification, automotive technicians will have to have had two years of job training or one-year job training with a two-year degree in automotive repair even to qualify. This standard alone is higher than the entry-level of working in a shop that requires a high school diploma and a background working with cars.
For the mechanic, the perks of being certified include easier employment and the ability to gain insurance if applicable. Most employers will look favorably on those that have completed the training because it signifies they know what they are doing. This can eliminate problems of a mechanic not understanding the complexities of newer cars while giving them advancements over other shops.
Not only do mechanics have to pass their certification tests to gain the ASE certified label, but they are also required to retest every five years to keep their certification. As automotive technology advances, the technician must remain up to date. The tests aren't easy, either. The passing rate for test-takers is two out of three.
Why Should You Care If Your Mechanic is ASE Certified?
As a consumer, you should care if your automotive shop has ASE certified works because of the quality you can expect. What the certification means for you, is that the shop can handle your vehicle and has demonstrated the abilities and know-how to perform the work correctly.
The ASE test is made up of over 40 tests that all challenge a technician's skills on a variety of vehicles and their systems. Not only is the ASE a test, but it also requires the mechanic to have years of on the job training. This gives the consumer peace of mind that their vehicle is in the best hand for repairs, servicing, and maintenance.
Ryan G. Motorworks is proud to have ASE certified technicians operating our shop. We deliver the highest level of service, and our customers never have to worry, their vehicles are in the best hands.
Ryan GMW is ASE certified. Schedule an appointment here or call (530) 305-2499 today!