Ryan Gangemi, our in-house technician, is a fully qualified and thoroughly well versed BMW Master Technician. And that makes him one among very few technicians to be qualified to this level in the entire area. Ryan does have a true passion for working with BMW, but he's also very experienced with Mini Cooper, Porsche, Audi, and with Mercedes.
Ryan can turn his attention to any form of servicing: Clutches, cooling system repairs, brakes, belts, hoses, and aftermarket warranty. He offers the servicing of BMWs at 30, 60, and 90k mileage, and should anyone have the need for pre-purchase advice, he's more than happy to fulfill that role, too.
Ryan's place of business is approximately 9,000 square feet in all, and it is fully equipped together with hydraulic lifts and all the tools that are necessary in handling the whole range of auto repairs and maintenance.
All the staff at Ryan GMW take tremendous pride in their work, in the quality of the equipment, and in the cleanliness of the premises. And it is true to say that the premises rival any and every other auto dealership in and around the Sacramento area and well beyond.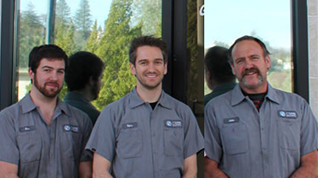 Through the regimen of performing regular checks on your vehicle's mechanics, the chances of it experiencing a sizable problem at any point in the future is severely diminished. Having your car serviced whenever it is required will mean that any opportunity for a breakdown, along with the potential for lengthy, and also costly repairs is very much reduced. Our 30, 60 and 90k servicing intervals comes with a thorough inspection whereby the following aspects are our main focus:
Whenever you bring your car in for servicing to Ryan's the staff will undertake a full assessment of the engine, the brakes, and the transmission. If your vehicle is in for a 90k interval service, we will replace the spark plugs and also check the differential and transmission fluids as part of that service. So that your vehicle continually operates smoothly and efficiently, these are vital components.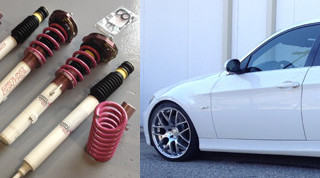 The customer when at Ryan's GMW's is always our main focus, and the customer reviews we've accumulated to date serve to prove that this is precisely the case. Our ratings in Google, in Yelp, and in RepairPal all go to demonstrate our five-star quality. So that you feel entirely assured with respect to the services we offer, do by all means have a quick read through some of the customer testimonials we've added to our website.
If your vehicle is devoid of a need for servicing or for any repairs, we certainly will avoid making any recommendation for doing so. We go out of our way to ensure that all of our customers fully comprehend what our intentions are with their vehicle, before we go ahead and do the work.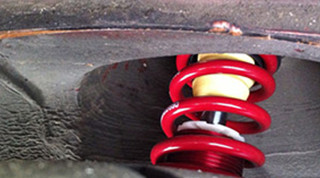 If you'd like your car to undergo a routine maintenance check, it's very easy to book an appointment on our website. Simply select the service type you want by choosing between vehicle inspections, brake servicing, or oil change. A calendar will appear and you can then go ahead and choose an appropriate date and time to suit. If you're not too sure about date or time, you can instead give us a call and we'll get something sorted out for you.
If you do make your appointment using our website, you can then take advantage of the discount we offer on your car's service fee. This will automatically be applied when you bring your car in.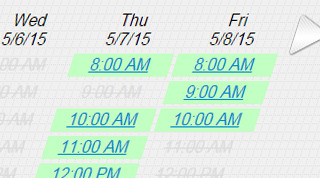 Most of the prescheduled maintenance jobs will take only around an hour, though, if your car does need a more in-depth service, we'll be happy to provide you with an approximation as to the expected waiting time. Almost every job is conducted on-premises, and it matters not that it's fairly straightforward or is a somewhat more complex task.
And on that note, the waiting area at Ryan's is nothing short of inviting. We provide water dispensers and free coffee, while there's a television and Wi-Fi is complementary.
The premises are located near to food and coffee outlets. However, if you do wish to return home or to your place of employment while we carry out the work on your car, we can do that too, entirely free of charge, given that it's within a radius of 15 miles of our shop.