Our in-house technician, Ryan Gangemi, is fully qualified as a BMW Master Technician. In fact, he's one among very few of such technicians in the Granite Bay area. And while he has an innate passion for repairing BMWs, he's also thoroughly experienced with Mercedes, Audi, Porsche, and Mini Cooper.
Ryan caters to any servicing requirement: Clutches, to brakes, cooling system repairs, hoses, belts, as well as aftermarket warranty. What's more, he will happily service your BMW at the 30, 60, or 90k mark, and will offer pre-purchase advice whenever the need arises.
Ryan's shop is approximately 9,000 square feet, and is equipped with seven hydraulic lifts and furnished with every tool necessary to handle an expansive range of auto maintenance and repairs.
At Ryan GMW, all the staff take a lot of pride in the cleanliness of their working environment and the quality of the equipment they work with on a daily basis. It truly does go without saying that the premises rival that of the top dealerships to be found around the nation.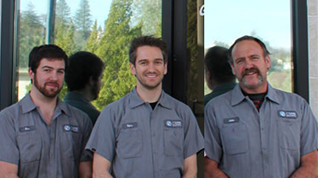 By way of carrying out regular checks on the mechanics of your vehicle, the likelihood of it succumbing to major problem issues in future is greatly diminished. Performing a service as and when it is required means that opportunity for a future breakdown and lengthy, costly repairs is greatly reduced. Ryan GMW's 30, 60, and 90k servicing includes thorough inspection where the following key aspects are the main focus:
Air Filter Maintenance

Vehicles that have fresh air filters in place greatly outperform vehicles that rely on older, worn filters.

Fuel injection cleaning

. Whenever there's clogging in the fuel injection nozzle, more gas is consumed.

Oil Change

The engine is maintained in a properly lubricated way when fresh oil is added. In turn, this improves on the engine's performance, generating a smoother ride every time, and reducing unwanted emissions.
Servicing comes inclusive of assessment of your car's engine, the brakes, and also the transmission. If you have your vehicle in for a 90k service, the staff will automatically replace the spark plugs and check the transmission and differential fluids. These are vital steps in ensuring that your vehicle will continue to operate in a smooth and efficient way.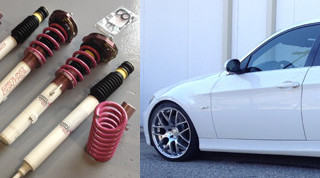 At Ryan GMW's, the customer is always the main focus of attention, and our customer reviews to date go to prove that we're being successful in this endeavor: In Google, in Yelp, and also in RepairPal, our ratings are all five-star quality. To feel entirely assured in the quality of the services we provide, please take a moment to have a look at the customer testimonials on our website.
If your vehicle is not in need of any particular service, then we will never make a recommendation for it. We always go out of our way to be sure that you as our customer understand what it is we intend to do and why we intend to do it, before we undertake the work.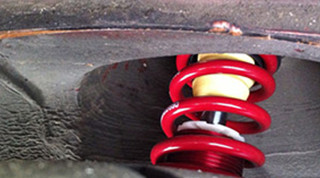 If your car's in need of a routine maintenance check, it's simple to book an appointment using our website. Select your desired service type by making a choice between vehicle inspections, oil change, or brake servicing, at which point, you'll see a calendar appear and you can select a date and a time that's most convenient to you. If you're not sure about a time slot, by all means give us a call instead and we'll sort something out for you.
If you do choose to use our website to make your appointment, you can take full advantage of our discounting service which will be applied automatically to your car's service fee. You'll then be able to reap the benefits of a free vehicle inspection.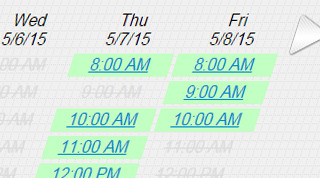 While most routine maintenance jobs that are pre-scheduled will usually take around an hour to complete, if your car requires a more extensive service, we'll provide you with an estimated waiting time. We carry out almost every job on our shop premises, irrespective that it's relatively straightforward or more complex in nature.
To that note, our waiting area is inviting, and offers free coffee, water dispensers, television, and free Wi-Fi.
Ryan GMW's premises are situated in close proximity to various coffee and food outlets. If you have the need, we'll drop you off at work or at your home, entirely free of any charge, providing your desired drop-off point is within a 15-mile radius.