Our in-house tech, Mr. Ryan Gangemi, is certified as a BMW Master Technician – one of only a handful in the entire Sacramento area. He's also gained extensive experience with Porsche, Mercedes, Mini Cooper, and Audi, though BMW is where his true passion lies.
Ryan can provide any servicing requirements that your BMW needs such as brakes, hoses, clutches, cooling system repairs, belts, in addition to offering aftermarket warranty labor. He's happy to provide pre-purchase advice and specializes in servicing for 30k, 60k, and 90k mileage.
His shop is a more-than adequate 9,000 square feet in area and within the premises you'll find seven lifts and copious tools which help Ryan to cater to almost any auto repair and maintenance procedure. We take great pride at Ryan GMW, not only in the quality of the equipment but also in the cleanliness of our premises. Our establishment rivals even that of the highest-end dealerships.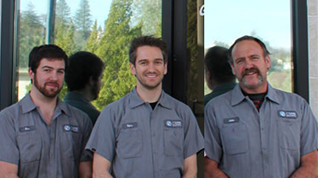 Making a thorough check on the systems within your vehicle on a regular basis will help in avoiding any major future issues. Early detection and service action can and will likely save you from a breakdown in addition to lengthy and thus costly repairs. The 30k, 60k, and 90k services we provide incorporate a thorough inspection with particular focus on the following key areas:
Fuel Injection Cleaning

more gas is used when your auto's fuel injection nozzle is clogged.

Air Filter Maintenance

a clean air filter will allow your vehicle to greatly outperform a similar class vehicle that runs while utilizing an old filter.

Oil Change

fresh oil maintains a properly lubricated and clean engine which enhances performance, thereby pathing the way to a smoother ride and reduced emissions.
Furthermore, we inspect your vehicle's engine, transmission, and brakes. At the 90,000 mile mark, we replace spark plugs and check differential and transmission fluids. This all serves to ensure your vehicle consistently runs smoothly.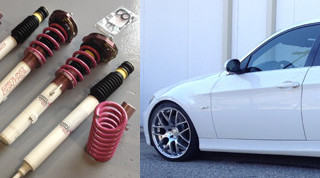 We always place our customers first and the reviews we've received serve as proof that we are meeting those goals more than adequately. Google, Yelp, and RepairPal all have us rated with a five star appraisal. Feel at liberty to glance through some of the testimonials on our website. By doing so, you'll gain a further sense of confidence that we provide a superior service at a good price.
We will never make any recommendations for a particular service that your vehicle does not require. Moreover, we will ensure that you fully comprehend exactly what we are going to do and why we will do it prior to undertaking any work.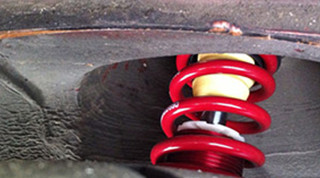 To schedule a routine maintenance appointment, it's very easily accomplished on our website. You simply select the service that suits your requirements from vehicle inspections, brake service, or oil changes. A calendar will appear whereby you then choose a date and time most convenient to yourself. Should nothing fit your time schedule, give us a quick call instead.
Once you've booked your service on our website, a limited-time discount will automatically be applied which will then allow you to take advantage of a limited-time offer to receive a vehicle inspection free-of-charge.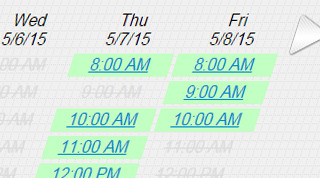 Scheduled maintenance appointments generally take around an hour and we will happily provide you with a time estimate for any of our more extensive services. Even most of the complex jobs are handled on our premises.
The waiting room is pleasingly furnished with coffee and water dispensers, a beverage center, as well as a flat-screen television. And while you wait, you can of course make full use of our free Wi-Fi.
Our shop is conveniently situated within easy walking distance of several food and coffee outlets, or, should you prefer, we can drive you to your place of work or your home providing it's within a 15 mile radius of our business.