Our in-house tech, Ryan Gangemi, is certified as a BMW Master Technician, and he's only one of very few nearby the Nevada City area to have that accolade. He also has extensive experience working on Mini Coopers, Audis, Mercedes, and on Porsches, but BMW is where his true passion lies.
Ryan will take care of any and all of your BMW's servicing requirements, inclusive of brakes, belts, clutches, repairs on the cooling system, hoses, as well as aftermarket warranty work. His specialty is for 30k, 60k, and 90k servicing, and he also provides a pre-purchase advisory service.
His shop is a very expansive 9,000 square feet in size, and it includes seven lifts in addition to the tools that are required to handle almost every aspect of automotive repair and maintenance. At Ryan GMW, we take real pride in our shop, and it's true to say that it rivals even the highest-end dealerships.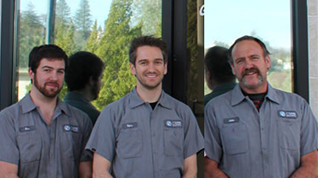 You'll avoid major problems in future by having your vehicle checked on a regular basis by experienced and knowledgeable mechanics. Through early detection and servicing, you can avoid a breakdown and the costs involved in lengthy repairs. With our 30k, 60k, and 90k services, your auto will receive a thorough inspection, whereby the key focus is on the following aspects:
Cleaning of the fuel injection nozzle.

If your auto's fuel injection nozzle is clogged, you'll have to pay for more gas.

Maintenance of the air filter.

. New and clean air filters always outperform older, dirtier ones.

Fresh oil.

With fresh oil, your car's engine performance is enhanced, providing you with a smoother ride and reducing any emissions.
We'll also check over your auto's brakes, the transmission, and the entire engine. At the 90k mileage mark, we change over the spark plugs and we'll check the differential fluids and the transmission. These services will help to keep your vehicle running more smoothly.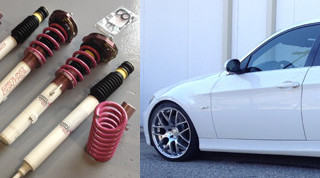 At Ryan GMW, we understand that the customer is always the number one priority, and through our customer reviews, it's easy to see that we do indeed value all of our clients. If you were to check out Yelp, Google, and RepairPal, you'd see that we have five star ratings every time. By all means have a read through some of the testimonials on our website, and you'll soon get a sense of the quality of our mechanics and our shop.
If your auto does not need a repair, we most certainly will not carry any repairs out. Furthermore, for repairs we do make to your car, we'll make sure that you understand what is is that we are doing and why it is that we are doing it.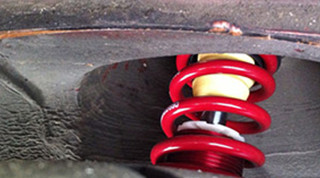 You can use our website to schedule maintenance appointments. Simply make a selection of the type of service you require – the available choices include Vehicle Inspections, Brake Service, or Oil Changes.
A calendar will appear on the screen and you can then make a selection of date and time to suit your needs.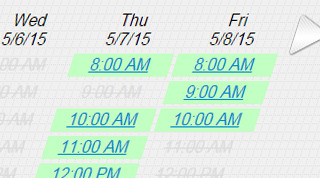 In general, prescheduled routine maintenance appointments take around an hour. For a more extensive service, we'll provide you with an estimate of the time required.
In our comfortable waiting room, you'll find coffee and water dispensing machines, a flat-screen TV, a beverage center, and our Wi-Fi is free to use.
If you need to get back home or back to the office while we carry out a service on your car, we'll be happy to take you there. It's free of charge, providing your desired location is within a 15-mile radius of our shop.