The in-house tech, Ryan Gangemi, is certified as a BMW Master Technician, being one of very few BMW Master Technicians in the area. He has experience in working with Audi, Porsche, Mercedes, and with Mini Cooper, but his real passion is BMW.
Any service that your BMW needs, Ryan will be the one to take care of it: brakes, belts, clutches, cooling system repairs, hoses, as well as aftermarket warranty work. He offers pre-purchase advice, and specializes in undertaking 30k, 60k, and 90k servicing.
The shop is made up of some 9,000 square feet of space, and is inclusive of seven lifts in addition to all of the tools to deal with pretty much every automotive type of maintenance and repair. At Ryan BMW, we take real pride in not only the quality of all of our equipment, but also the cleanliness within our shop.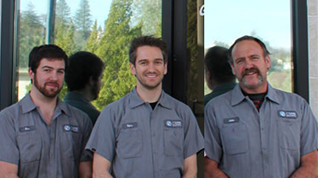 Major problems that can occur with regards your vehicle can be avoided by making checks to your vehicle regularly. Through early detection and service, it can save you from lengthy, expensive repairs. The 30k, 60k, and 90k services that we undertake includes a strong focus on:
Cleaning the Fuel Injection.

Your vehicle will use more gas if it has a clogged fuel injection nozzle.

Maintenance of the Air Filter.

. Clean air filters always outperform older filters.

Oil Change

With fresh oil, the engine's performance is improved, the ride smoother, and the emissions reduced.
We'll likewise inspect the brakes, the engine, and the transmission. We charge up the spark plugs and check differential fluids and transmission at the 90k mile mark.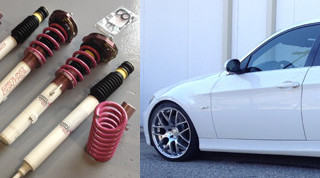 The customer – you – are the most important aspect of our business, and we're obviously getting it right because our customer reviews are excellent: We're rated with five stars on Google, Yelp, and on RepairPal.
If your vehicle doesn't need a particular repair, we would never recommend it. Plus, we'll tell you everything that we want to do, and why we need to do it, prior to getting started.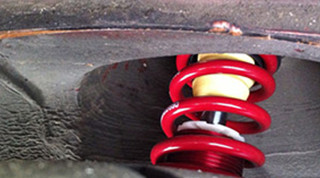 You can use our website to schedule routine maintenance appointments. Simply make a selection of the service that you require from the following choices: Brake Service; Oil Change; Vehicle Inspection. At this point, a calendar will appear on the computer's screen and you can then go ahead and select a date and time convenient to yourself.
Give us a quick call if you need to schedule an appointment at a later date than is permitted via the calendar.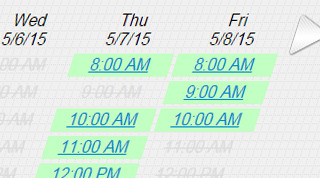 In general, scheduled routine maintenance appointments take around an hour. For any more extensive services, we'll give you an estimate of the waiting time.
The waiting room is comfortable: Water and coffee dispensing machines; flat-screen TV; beverage center; free Wi-Fi.
We're also located very close to various food and coffee shops, or, if you wish to be dropped off someplace, if it's within a 15-mile radius of our workshop, we'll happily give you a free ride.