Unsurpassed Service and Best Mechanics Around
We strive to give our Folsom CA area customers the highest quality service. We accomplish this in many ways including having the best team of automotive technicians. Ryan Gangemi has the knowledge and skill needed to perform any service on your Mercedes Benz. He is a Master Technician, one of the few in the area, and has years of experience working with Mercedes Benz. He specializes in 30k, 60k, and 90k miles services. Ryan Gangemi also will service and repair any part of the vehicle including the engine, transmission, brakes, and more. No job is too big, and most every repair is done in-house.
To better serve our customers, we have a large 9,000 square foot shop with seven lifts. Our automotive shop allows us to get you in quicker, and accomplish tasks faster than other shops. We believe in giving our customers in the Folsom, CA area the highest quality service. Our shop and waiting room rival dealerships, but we offer services at more affordable rates.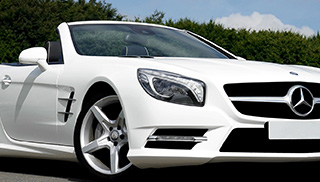 Providing All the Services Your Mercedes Benz Needs
Vehicles need service to maintain their performance and stay on the road longer. Regular maintenance services are designed to do precisely that. Ryan GMW believes that routine services are the key to keeping your vehicle in great shape. By having your routine maintenance done, you can avoid costly repairs and possible parts failure by doing the necessary upkeep.
The 30k, 60k, and 90k-mile services work to prevent these expensive repairs. Some of the features of these services include:
Oil Change

Air Filter Replacement

.

Fuel Injection Cleaning

.
Depending on which milestone you are hitting you could also have your engine, transmission, and brakes checked for overall condition. At 90k-miles, your vehicle will need to have a tune-up performed which will include replacing the spark plugs and wires. During an inspection, if something is found, we will walk you through what repairs need to be done.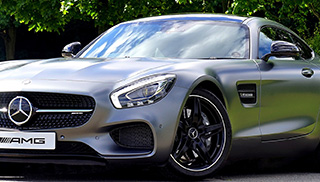 Scheduling Anytime of the Day
We know that sometimes finding time to call is challenging. We make scheduling your Mercedes Benz repair and Maintenance easy with our online scheduling system. You can access our online scheduling to book your appointment any time of day. If you need a service further out than on our calendar, just give us a call!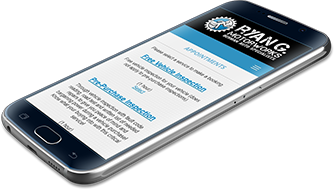 Waiting Made Comfortable and Easy
Most of the services performed in our shop can be done on the same day. Faster service is excellent for those that have busy schedules. If you choose to wait at Ryan GMW for your vehicle, we have one of the best waiting areas around, comparable to a dealership.
Customers can enjoy our large screen TVs, free coffee and water, free Wi-fi and comfortable seating. If you need to be somewhere, and can't wait, we do offer a free transportation service within 15 miles of our shop. There are also many great places for coffee and dining located within walking distance.