Trust the Professional With Your Mercedes
We know it is difficult to find a trustworthy mechanic to service your vehicle. At Ryan GMW we are here to make life easier. We want your car to function precisely as it did out of the factory, and we are here to help.
Our master technician Ryan Gangemi has the experience to service any Mercedes Benz you might bring in. Our shop specializes in import vehicles and takes pride in providing the highest level of service. Wondering what sets us apart from other automotive shops? We want to earn your business, and we offer not only the best customer service around but also are skilled at repaired and maintenance for your Mercedes.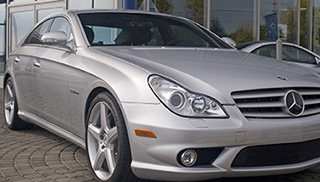 Regular Maintenance in Rocklin CA You Can Depend On
At Ryan G. Motorworks we understand how important it is to have your regular service done. Whether your regular maintenance is an oil change or a tire rotation, and anything in between, we are here to take care of your Mercedes Benz.
We specialize in the 30,000, 60,000, and 90,000-mile regular scheduled maintenance for your vehicle. It is essential to have these done to prevent severe damage to your car and to make sure your Mercedes is running at its peak performance. Some of the services we perform at these intervals include:
Oil Change

Air Filter Change

.

Tire Rotation

.

Fuel Injection Cleaning

.
These services along with a few others will allow your vehicle to maintain horsepower and fuel economy. When you are nearing these mile intervals bring your Mercedes by Ryan GMW, and we will take care of you.