Ryan Gangemi, our in-house tech, is a certified BMW Master Technician, and he's one of the only ones in the Sacramento area. He's experienced in Mercedes, Audi, Porsche and Mini Cooper repair, but working on BMWs is his great love.
He'll take care of any service your BMW needs: clutches, brakes, belts, hoses, cooling system repairs, and aftermarket warranty work. He also specializes in 30k, 60k and 90k service and is happy to offer pre-purchase advice.
The shop is a colossal 9,000 square feet and includes seven lifts and the tools to handle almost any automotive maintenance and repair. Here at Ryan GMW we take pride in the quality of our equipment and the cleanliness of our shop, which rivals high-end dealerships.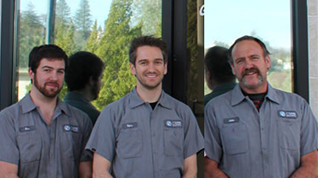 Checking up your vehicle's systems regularly helps avoid major problems farther down the line. Early detection and service can save you from a breakdown and expensive, lengthy repairs. Our 30k, 60k, and 90k services include a thorough inspection with focus on these key areas:
Fuel Injection Cleaning

. A clogged fuel injection nozzle can cause your vehicle to use more gas.

Air Filter Maintenance

. Vehicles with clean air filters outperform ones with old filters.

Oil Change

. Fresh oil improves engine performance and keeps the engine properly lubricated and clean, which makes your ride smoother and reduces emissions.
We also inspect your vehicle's brakes, engine and transmission. At 90,000 miles, we also change spark plugs and check transmission and differential fluids. All these services help keep your vehicle running smoothly.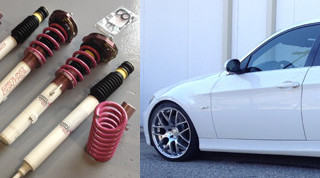 We believe that the customer is the most important thing, and our track record of reviews proves that we're doing it right: Yelp, Google, and RepairPal all rate us at five stars. Please read through the testimonials on our website and feel confident in the quality of our shop and mechanics.
We won't make recommendations for services your vehicle doesn't need and we'll make sure you understand what we're doing and why it's necessary before we get started.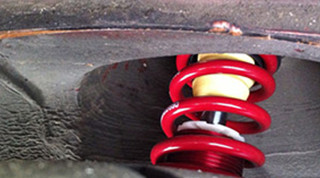 Routine maintenance appointments can be easily scheduled on our website. Select the service you need from vehicle inspections, oil changes or brake service. A calendar with openings will appear allowing you to select the most convenient date and time. If you need to schedule an appointment farther out than the web allows, just give us a call.
Our limited-time discounts will be applied automatically to your service when you schedule through the website, making it easy to take advantage of our limited-time offer for a free vehicle inspection.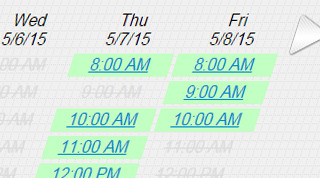 Most scheduled routine maintenance appointments take about an hour, and we're glad to estimate wait time on more extensive services. Most work, from simple to complex, can be performed in the shop.
Our waiting room is comfortably furnished with a flat-screen TV, coffee and water machines, and a beverage center. Take advantage of free Wi-Fi while you wait for our team of expert mechanics to service your vehicle.
For longer waits, we're located within walking distance of several food and coffee options, or we can drop you off at home or work if it's within 15 miles of the shop with our free transportation service.