Our in-house tech, Ryan Gangemi, is qualified with a certificate as a BMW Master Technician. He's one of the very few BMW Master Technicians within the Sacramento area. Though his true passion resides with the repair of BMWs, he's also experienced with Audi, Mercedes, Mini Cooper, as well as Porsche.
He can cater to any service requirements: brakes, clutches, hoses, cooling system repairs, belts, in addition to aftermarket warranty. Further, he's adept in 30k, 60k, and 90k servicing and will gladly provide pre-purchase advice should it be required.
Ryan's shop is no less than 9,000 square feet in size. The shop is fully equipped with seven lifts together with all necessary tools to cater to almost every type of auto repair and maintenance. At Ryan GMW the staff takes great pride not only in the quality of the equipment but also the cleanliness of the working environment. And it goes without saying, the premises rival the very best dealerships within the entire county.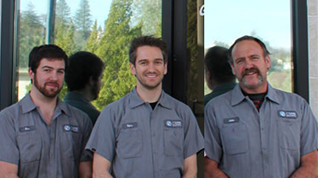 By making checks on your vehicle's mechanics, it serves to avoid any major issues in future. Early detection work and servicing will likely save you from a future breakdown, together with costly and lengthy repairs. Our 30k, 60k, and 90k servicing incorporates thorough inspection whereby we focus on the following key aspects:
Air Filter Maintenance

a vehicle with a fresh air filter greatly outperforms a vehicle with an old, worn filter.

Fuel Injection Cleaning

. more gas is used when the fuel injection nozzle is clogged.

Oil Change

fresh oil serves to maintain the engine in a clean and properly lubricated fashion thereby improving engine performance, enhancing a smoother ride, and reducing potential emissions.
All servicing includes the inspection of your auto's engine, brakes, and transmission. Should your vehicle be in for a 90k service, we will replace the spark plugs as well as check the differential and transmission fluids. It's obvious that these vital services help to ensure your vehicle continues to run smoothly and efficiently.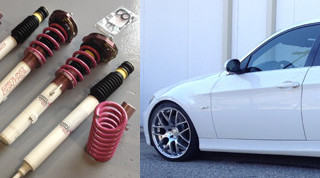 Our main focus is always on the customer and customer reviews we've received to date prove that we're getting things right: Google, Yelp, and RepairPal all serve us with five star ratings. To gain full confidence in the quality of our services, please feel free to glance through the testimonials page on our website.
We will never make a recommendation for a particular service should your vehicle not require it and we always strive to ensure that you fully understand what we are going to do and why it's necessary prior to undertaking the work.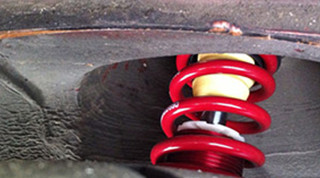 Should you require a routine maintenance check, you can easily book an appointment on our website. Simply select the necessary service by choosing from vehicle inspections, brake servicing, or oil change. Next, a calendar will appear whereby you may select a date and time most convenient to yourself. If you're unable to choose a particular time slot, just give us a quick call.
By scheduling through our website you'll be privy to one of our limited-time discounts which will automatically be applied to your service. After which, you can enjoy the benefits of a free vehicle inspection.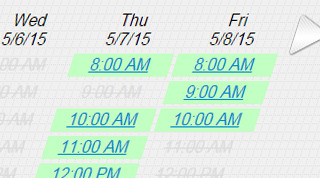 Although most scheduled routine maintenance jobs take around an hour, we will be happy to provide an estimate on the waiting time for a more extensive service. Almost all work, whether it's simple or more complex, can be carried out within our shop premises.
Our waiting area is comfortably furnished with a beverage center, coffee and water dispensers, and a flat-screen TV. You can also enjoy free Wi-Fi while you wait.
Our premises are located within easy walking distance of a number of food and coffee outlets. Or, if you prefer, we will be happy to drop you off with our free customer transportation service either at your home or workplace, providing it's within a 15 mile radius of our shop.