Your BMW's braking system is built to withstand thousands of miles before needing service. Every intricate part works together to provide the stopping power required to keep you, your family, and your vehicle safe. While earlier vehicles there was no such thing as ABS or anti-lock braking systems, it was a revolutionary approach to improve braking in the automotive industry.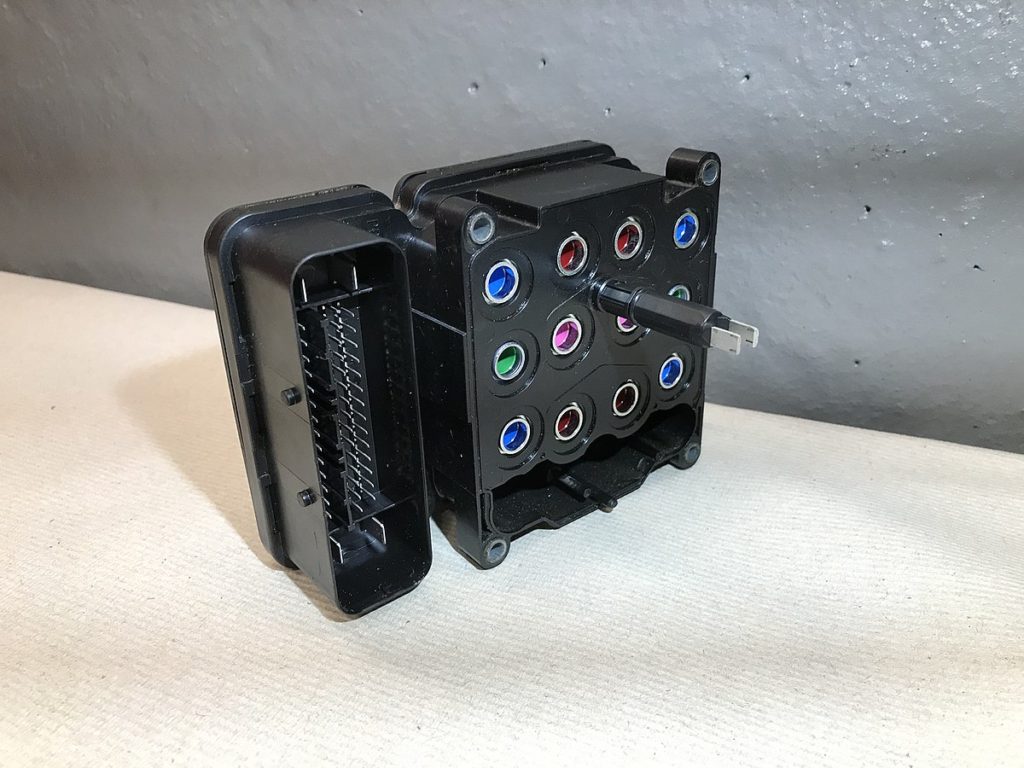 In BMWs, the ABS is delicate. Many models are affected by ABS issues, and many of these come down to being the module itself. The module is what tells the ABS what to do. But how do you know you have an ABS module problem or something else wrong, like something simple like low brake fluid?
When an ABS module goes out, typically, a driver will see a combination of lights on the dash. These lights can include the ABS light, the traction control lights, and the red brake light. When all of these are illuminated at the same time, there's a higher chance that the module is the culprit. If when you first turn on your BMW, and there are no lights, then when the engine reaches operating temperature, there are, this could also be a sign.
An ABS module handles many of the functions of your car's safety system. When it fails, you could notice a drop in speed, as it will slow you down on its own, then produce an ABS light. These are unsafe driving conditions that should be corrected to get the best experience from your BMW.
Is A BMW Repair Shop Required?
Always take your BMW into a repair shop that features certified technicians. This is the only way to guarantee you get the best results for your repair, and that they know exactly how to fix the problem. For an ABS module, in most BMWs
There are a few methods for how to repair the BMW ABS module. The first is to install a new unit. This is often the more expensive option, as new ABS modules can run well over $400 each. The other method is to rebuild the vehicle's current unit or install a remanufactured one. While this is at a lower price, the group has already exhibited failure and been certified for reuse after a rebuild. Depending on the shop you use, a rebuilt option might not be available. However, there are several benefits to having a new unit installed, as many of these have corrected the original problem that resulted in a failure.
Why Should You Choose A BMW Repair Specialist?
Those that aren't a BMW specialist may automatically assume that the ABS light that is on signals another problem with the braking system, the most common being a wheel speed sensor. However, using further diagnostic testing would reveal that the BMW had something more significant going on, being the ABS module, not a sensor.
An OBD scan tool can be helpful if it is equipped with the ability to read BMW, or German autos, as well as produce ABS codes. The problem here is that these machines are typically expensive, and for non-BMW specialists, they more than likely don't have one, or one that narrows down the problem that far as to pinpoint the module.
Is BMW Repair Expensive?
One of the reasons that many put off having an ABS module repaired is fear of cost. Another reason is that they assume because the light being on hasn't affected the drivability, what could it hurt to keep driving it. The average cost, all in, for an ABS module repair is around $1500.
Book for an appointment, call (530) 305-2499 or set it up here. For your BMW repair and service needs, Ryan G. Motorworks is the best go-to auto shop.
Image Credit: Wikimedia