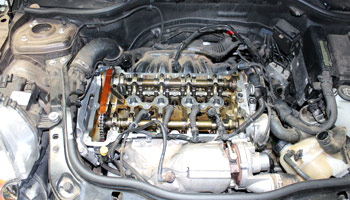 Here at RGMW, we can handle all your service needs from electrical to mechanical. We have the latest diagnostic equipment and resources to keep your BMW or Mini Cooper running in tip-top shape.
We have found that keeping up with BMW maintenance standards, your BMW or Mini will serve you better. Most breakdowns can be avoided by routine service work. These high end vehicles are reliable and rewarding to drive when properly maintained. We will help keep you satisfied with your car for years to come. Don't let someone touch your car who doesn't know what it is. You don't see your dentist about your knee pain do you? Your car is no different! Leave it to the specialists who know and understand how your car should feel and perform to keep it running the way it should.
Service Work:
If your BMW or Mini is due for service and you are looking for the right shop to take it to, look no further. We perform Oil Services, Inspection 1 & 2 Services, Fluid flushes, and all scheduled BMW maintenance. All your needs can be met here at RGMW.
Repair Work:
If your BMW or Mini is in need of repair we can get it back on the road for you. From radiators to window regulators, clutches to shocks, transmission or engine replacements, we are your one stop shop! Give us a call for a quote or to schedule an appointment. We look forward to talking to you and making your automotive repair experience as pleasant as possible.
Modification and Fabrication:
Whether you are looking to simply upgrade your BMW or Mini Cooper's suspension, or for a full blown motor swap, look no further. We have performed many swaps, from a 2002 with a 2.7i M20 to an BMW E30 M3 with a 3.2 S54 running full standalone. We also offer custom fabrication, from suspension retrofitting to wiring harnesses. If it hasn't been done yet, chances are we can do it! Our modification abilities are second to none, our rates are competitive and we strive to meet each customer's specific needs. E-mail us for a quote, as each swap is unique and prices vary.