Our company has one of the top-notch repair services for Mercedes-Benz cars. Driven by the urge to offer quality and standard services, our garage is a place to be and get a satisfying delivery you cannot get from any other garages around. We take care of your vehicle, which includes engine maintenance, turbo works, oil changes, brake system, cooling system, and many others. Armed with the full knowledge of the sophisticated design and functionality of Mercedes-Benz cars, our team offers well tested and proven mechanical techniques to your vehicle. We deliver quality work that will leave smiling all the way back home. In fact, you will always think about us whenever you need your car fixed.
Our company has a well-stocked garage with modern factory tools and the needed technological expertise relevant in the car business to achieve our goals, which is vital to give an entirely satisfying service. The fully functional computer system in our premise is installed with highly effective software capable of monitoring the state of your vehicle by recording modules if needed after replacement and accurately diagnose your vehicle's problems.
Our technicians have been in the repairing service for over 20 years. It has enabled them to develop the skills and expertise needed in automobile engineering. With all the skills possessed by our technical team, your vehicle is in safe hands. We also have specialists who deal with Mercedes branded cars who have proficient knowledge of all the Mercedes cars with over ten years of experience. There is ultimately no any other place to visit for your Mercedes repair service but our premises. To offer diverse services, we deal with various models of Mercedes-Benz highlighted below.
Mercedes-Benz A- class
The A class series which is further classified into other models is a perfect car to have. The models have been found to be fault free. You can drive for over a year and a half without experiencing a major breakdown incidence. However, after some mileage, the cars start to develop problems. Some of the issues with these models are an ignition failure, gearbox malfunctioning and braking system dysfunction. There is no need to call the manufacturer's customer service in case of such technicalities for help. Our company will handle the technicalities for you. We have factory equipment that we use to make sure your Merc is back to its optimal function.
Mercedes-Benz E-class
Different versions of this series are in the market. The versions are E200, E 250 CDI Avantgarde, E350 CDI Avantgarde and E 63 AMG with their seven-speed gear boxes, Automatic, and RWD they offer a quality ride for the owner. Like the A class series, they also have common problems with their gearbox malfunctioning, and the braking systems. In our garage, we offer repair for all the brands under these series. We also offer painting services, chassis repair, engine diagnosis, tire replacement and oil change for the cars under this class. Our technicians can deal with the most challenging problems the car might develop. Thus, there is no need to worry about disappointments. We guarantee none.
Mercedes-Benz M-Class
The vehicle comes in the following versions; ML 250 CDI, ML 350 CDI, ML 63AMG and M-Class M-Guard. We offer repairs to both brands. We tackle common problems associated with the brands such as electrical system malfunction, gearbox failure, and the breaking system problems. We also offer additional services like engine repair and replacement, oil change, turbo works, and wheel work. Visit our premises for an amazing service delivery.
Mercedes-Benz SLK-Class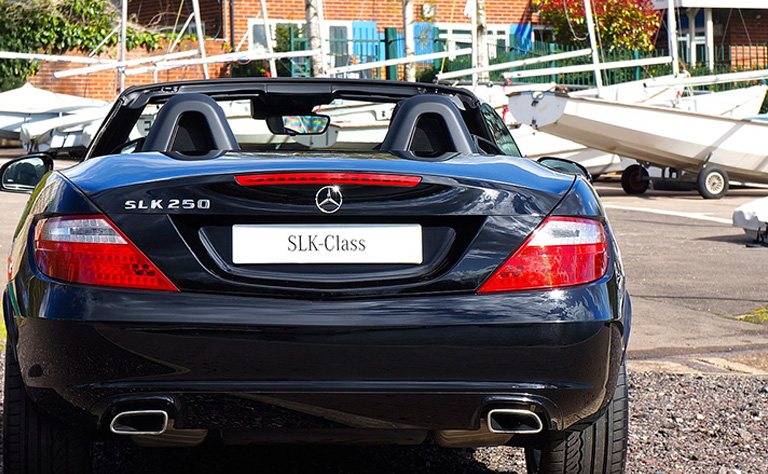 It comes in two versions SLK 3500, and SLK 55 AMG. With their sophisticated design and complexity, these cars can be a challenging to repair. We as the company want to make sure you continue to enjoy the full functionality of this car. We repair both the brands with the technicians ready to give you a quick service at a cheaper cost. We offer fuel pump replacement, oiling and filter change, brake pad and the rotor replacement.
Mercedes-Benz S-Coupe
It has two versions, S500 4MATIC and S63 AMG. Like any other vehicle at one time, it experiences mechanical challenges. We offer all the repairing services on this model. It includes Chassis works, electrical system fix, braking system, tire works, turbo works, engine servicing and replacement.
Mercedes GL –Class
The different versions include 350CDI and 63 AMG. Repairing services for these versions is available at our premises. We offer all the repairing that you might need on the car. With the skilled technicians around, don't go elsewhere.
Come to us for a quality satisfying Mercedes Benz repair and service. For more information on our services, call (530) 305-2499. To make an appointment, click here.